Total Workforce Accounting: Using a VMS Solution to Track Contingent Workforce Costs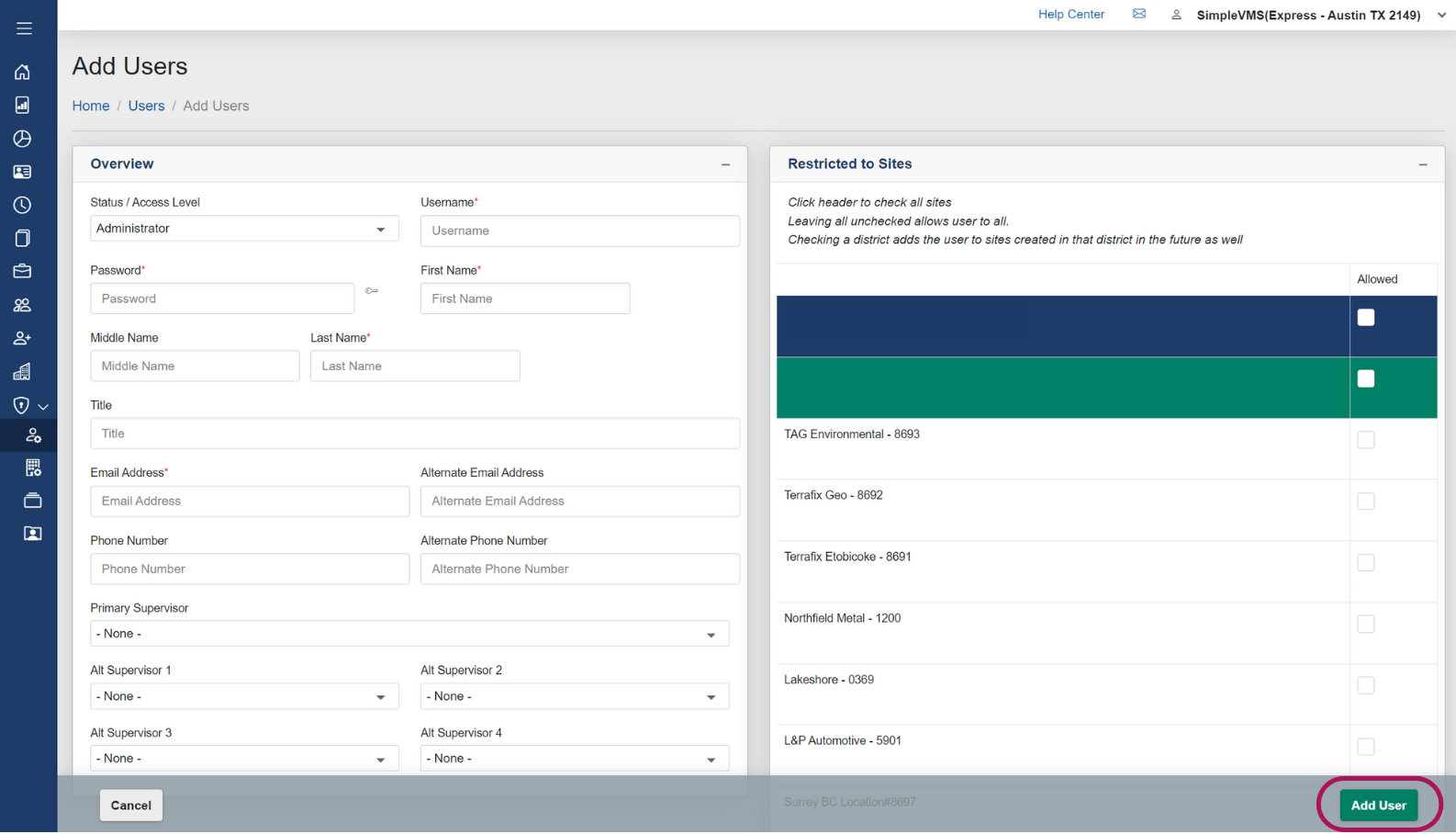 Do you have visibility into your total labor costs? If your business uses freelancers, consultants, or temporary staff on a regular basis, it's crucial to use tools that let you manage these costs with the same rigor you use for your full-time employees.  Unchecked expenses can lead to inaccurate data, making it challenging to evaluate performance and impeding growth.
What's more, businesses are increasingly relying on contingent workers to quickly scale based on market needs. Oxford Economics reports that 83% of executives are planning to expand their use of contingent workers over the next three years. What's more, Gartner projects that by 2025, contingent labor will compose a staggering 35 to 40% of the global workforce.
For many organizations, outdated technologies fail to offer a complete picture of your total labor expenses. So, how do you know if your current systems fall short?
Consider the following:
How many temporary employees and contractors are working for you this week?

How much are you paying them?

Are they delivering as expected?

Are there performance issues?

Who's in your building right now?



You should be able to answer these questions in near real-time. But for many companies, disconnected systems make it hard to access this data quickly. And without these answers, you're most likely running an inefficient staffing program and wasting money.


But those who can readily answer these questions have a strong competitive advantage, able to swiftly enact tactical adjustments that make a meaningful impact on productivity and quality, resulting in tangible cost savings. Without the right systems in place, your organization won't have full visibility into its labor expenses, which, as these costs grow, can give rise to additional risks and result in unfavorable outcomes.   


No matter the conditions, having the tools that allow you to manage total labor costs is essential. In a strong economy, scalability is your ally; in a downturn, precise control of labor costs is your shield.
Selecting the Right VMS Tool for Your Business
Early VMS (Vendor Management System) solutions, initially intended as procurement tools, are increasingly being used to maintain labor cost control, boost productivity, and streamline operations. However, not all VMSs are created equal. These early systems often disappoint because they lack essential features needed for efficient labor cost management and ongoing supervision of contingent workforce operations.
However, modern VMS solutions have evolved to serve as highly efficient tools for managing contingent workers. These systems offer comprehensive capabilities for centralizing the tracking, management, and analysis of temporary and contract employees within a single platform.

Now, more than ever, companies are realizing the vital importance of using advanced tools to efficiently manage their contingent workforce, exploring versatile VMS solutions that offer thorough insights into workforce expenses, providing comprehensive labor cost data down to the last penny. These tools empower companies to achieve complete visibility into their labor costs and operations and gain precise knowledge on how much was spent, and where.
And when these VMS systems seamlessly integrate with your HR solution, they allow for the accurate attachment of labor costs to your general ledger. This helps companies easily drill down labor costs by categories like cost center, department, vendor, or project, allowing for detailed analysis to enhance workforce planning and streamline operations. With the right tools in place, you can oversee and monitor your contingent workforce expenses with the same precision as you do your permanent employees.

What Sets SimpleVMS Apart? A Unified Solution for Contingent Workforce Cost Management

To address the challenges of efficient contingent labor accounting, companies should opt for a modern VMS with seamless integration, a unified timekeeping system, and enhanced data access. This data should be available in a single location, featuring user-friendly dashboards for easy breakdown of labor expenses as required.
SimpleVMS stands out as the solution tailored to these needs. With its user-friendly, secure, web-based system, SimpleVMS empowers organizations of all sizes to consolidate their contingent vendor pools, ensure HR policy compliance, and streamline operations.

A few key benefits offered by SimpleVMS include:
A single, integrated timekeeping system that allows distribution and logistics partners to track costs in real-time, making quick adjustments when needed. Managers can see timesheets and expenses across different departments and cost centers, simplifying worker tracking, and allowing finance teams to analyze specific expenses.

Real-time dashboards that make it easy to track critical performance measures, predict labor costs, and effortlessly access recruiting and spending data for accurate billing and invoicing.

A common portal for staffing requests and vendor communication to help streamline the distribution of job orders to multiple agencies, serve as a document management tool, and allow easy tracking of important vendor metrics, such as turnover and order distribution.
How One Company Streamlined Vendor Management and Achieved Cost Savings with SimpleVMS
To illustrate the advantages associated with adopting SimpleVMS, a large warehousing and logistics company located in Northern Kentucky faced significant challenges managing their contingent workforce program reporting. In fact, they had to hire a full-time worker just for this job, which resulted in higher labor costs and left them in a difficult spot if that person couldn't work.

Initially, they considered developing their own tool or integrating their disparate systems, but both choices proved to be expensive and ineffective. However, after evaluating various options and service providers, the company recognized that a VMS was the ideal solution they had been searching for.

Thanks to SimpleVMS, a task that once required the full-time commitment of one employee can now be completed in less than five hours. In fact, the company managed to cut down its administrative reporting workload by a remarkable 87%, saving both time and money while making their workforce operations smoother. What's more, it ensured that data wouldn't be lost in the event of this employee's absence or departure.

Notably, the client also avoided any added expenses associated with the development of their own reporting tool. SimpleVMS was able to seamlessly integrate with their current systems, providing a user-friendly dashboard for efficient oversight and management of their entire contingent workforce, in near real-time, without the need to start from scratch, which underscores the powerful impact of SimpleVMS on operational efficiency and cost-effectiveness.


In today's dynamic business environment, where temporary, freelance, and contract workers are vital to daily operations, a solid understanding of your temporary labor costs is not an option but a fundamental necessity for achieving your strategic workforce goals. Choosing the right management tool for this labor force segment is pivotal for success. SimpleVMS offers a modern VMS platform tailored to address the complex requirements of effective contingent labor supply chain management with one simple goal: to save clients time and money in overseeing their contingent labor costs.