Common Misconceptions About Implementing a VMS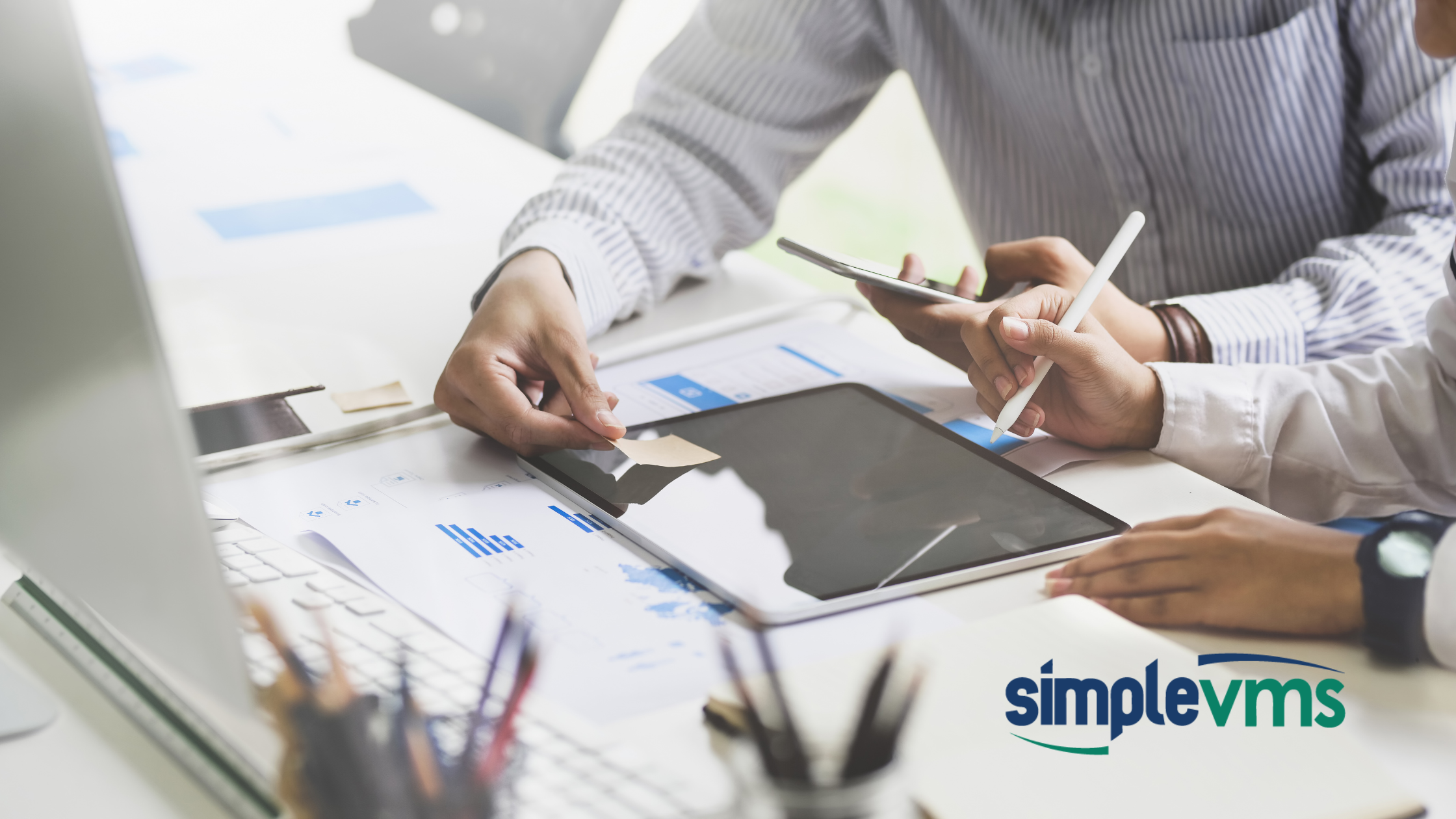 You're too busy to start using a vendor management system (VMS) and other common myths about implementing a VMS.
Vendor management systems provide critical technology that makes running your contingent workforce program easier. Here's a look at some misconceptions about implementing a VMS and how SimpleVMS overcomes them.
Considering a VMS, But You're Concerned About What You've Heard?
It's too expensive.
One of the biggest hurdles for companies to overcome when implementing a VMS is the fear that it will not only be expensive to get up and running but also that the ongoing cost will be prohibitive. The start-up cost of software can often be daunting, not to mention the cost of customizations to tailor the system to your company's unique needs and the month-to-month commitment.
Fortunately, with SimpleVMS, this is not the case. SimpleVMS is 100% vendor-paid, so it costs our clients nothing. Our clients don't pay for implementation, time clocks, customizations, integrations, or system usage. It's all part of the package. So, if cost is holding you back from better vendor management, now is the time to consider SimpleVMS.
It takes a long time and a lot of work to get up and running.
With many integrated software systems, getting the tool set up can take a lot of time before you can use it. This includes large amounts of data entry and configurations that slow the process. Not to mention the project management meeting commitments and work for your internal teams that can make implementing a new software a project that some companies would instead put off until it's painful.
SimpleVMS has taken all the complications out of implementing new software. With as little as a phone call and an easy questionnaire, the SimpleVMS Implementation team will have your company up and running and managing your temporary workforce in as little as 30 days. So, if time commitments are holding you back, SimpleVMS will take care of all the heavy lifting, so you don't have to.
It will only work for some processes.
Every company has different objectives, workflows, and processes when it comes to its contingent labor programs. Finding out-of-the-box software that works for their unique strategies can be complicated. Many companies find that they have to reinvent their way of doing things to fit inside the specs of a particular system or invest a lot of money and time to make the software work for them.
SimpleVMS is different. We understand that some of our clients need a basic tool, some need a very customized system, but all need the software to work for them. So, rather than ask our customers to fit in our box, we make our tool work for them at no additional cost. Our in-house development team has built SimpleVMS to be exceptionally agile, so we can easily make modifications to suit each company's individual use case.
It's a big commitment.
Most software companies require a long-term, multi-site commitment to provide their service. It can be prohibitive for organizations that are only partially sold on the solution or those that aren't ready to be tied to a particular provider for a long time. Once a company signs on the dotted line and is handed off from the sales team, the service level and product offering can take on a different appearance because you're stuck.
At SimpleVMS, we aim to earn your business every day, and because of that, you won't sign any long-term contracts. We only ask that you give us 30 days' notice if the system isn't suitable for your organization, and we'll turn it off. It's that easy. We encourage you to "try" the system at a pilot site to ensure it does what you expect and to work out your processes before rolling it out to your whole company. We'll set everything up with no cost or commitment.
Want to See How SimpleVMS can work for your company?
"Try before you buy" (even though it doesn't cost you a thing). Get to know SimpleVMS, take it for a test drive, and see why you should have signed up sooner. If you utilize multiple staffing agencies for your temporary workforce, the time is right to sign up with SimpleVMS. Contact us today to schedule your no-obligation demo.