Re-Evaluating Your 2022 Goals and Looking Ahead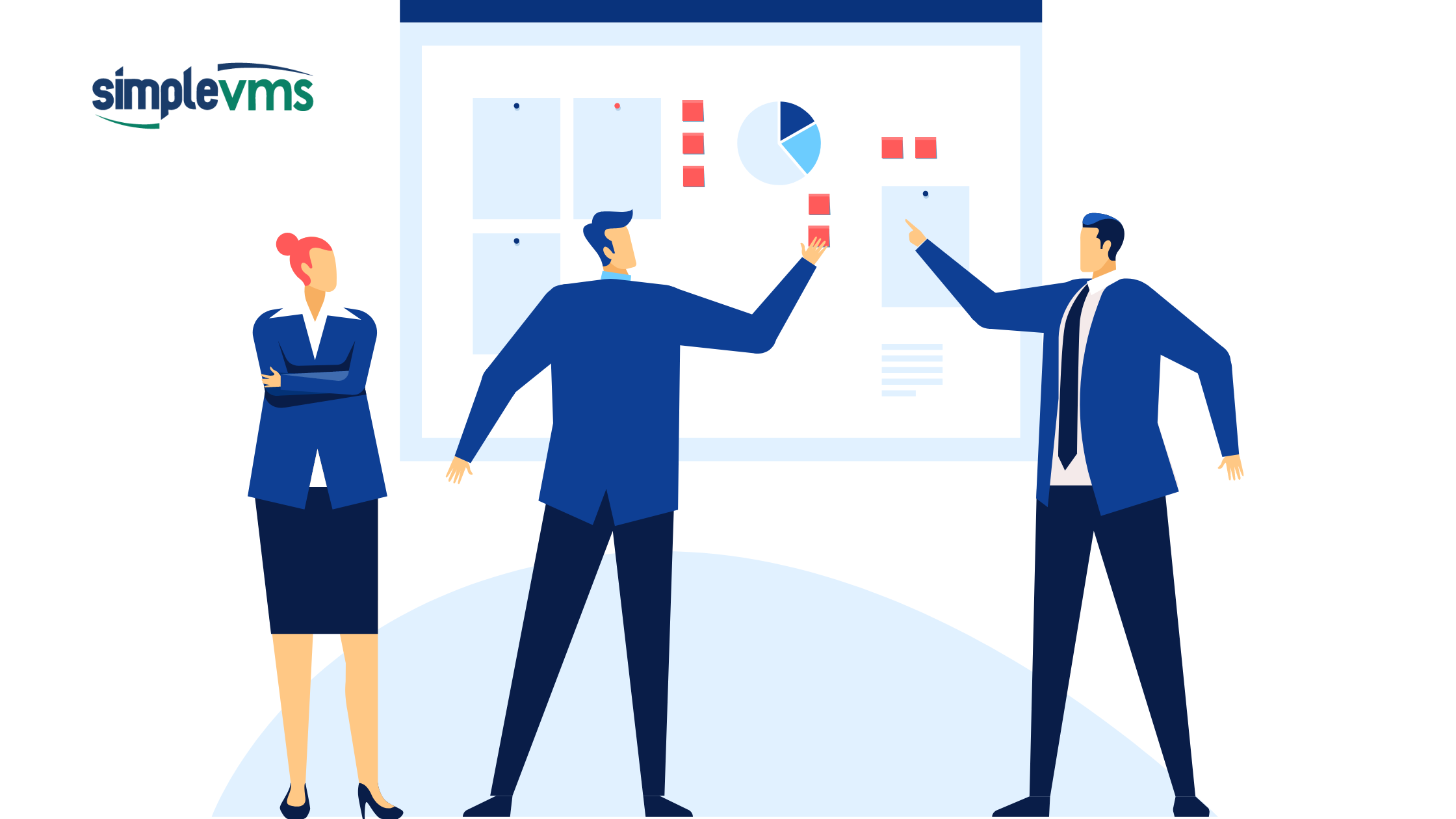 Now that 2022 is halfway over, it's time for companies to assess where they are in relation to the goals they set at the start of the year. A lot has changed since 2022 began. By seeing where your organization stands, you can reassess your goals and prepare to pivot should the need arise.
If you want to re-evaluate your goals quickly and efficiently, using the proper technique is essential. Here's a look at how you can assess your progress, all while looking ahead and preparing for adjustments.
Looking Back (and Ahead) with Your 2022 Goals
Measure Your Progress
As an initial step, you'll want to gauge your progress toward the company's existing targets. Ideally, KPIs were associated with each goal when it was set, giving you distinct metrics to check to determine where your organization stands. If so, make sure to gather the necessary data to see if your company is on track to hit the target.
If you didn't select KPIs when the goals were chosen, then you'll need to evaluate the targets to determine which ones best measure success. Once you have them identified, pull data that shows where the company was at the start of the year, as well as data that reflects the current state, giving you a quick comparison.
Then, see how the situation has changed over recent months. A strong start to the year may offset struggles arising as you hit the six-month mark. That ensures you can factor in how the landscape is changing, allowing you to create projections that show where your company lands if you stay the course.
Determine If Your Goals Are Realistic
At the beginning of 2022, many companies likely felt a bit optimistic about the year ahead. While supply chain issues remained and hiring was challenging, many of the woes of the pandemic were fading, creating new opportunities for businesses.
However, 2022 became far more challenging than many expected. For example, costs are increasing at a surprising rate, and maintaining a robust workforce remains difficult. Since that's the case, you need to review your goals to determine if they're realistic based on the current business climate. If not, then reworking your targets is wise.
Use the data you collected in the previous step during this assessment. That will help you determine how realistic your goals are and whether you can hit them if you continue on the same path.
Identify New Potential Targets
Unless your company is poised to hit its original targets, you'll want to evaluate your goals to set new objectives. Using the data you've collected, create projections that show where you'll likely land if you maintain the current course. Once you've done that, you have two choices.
First, you could set a new target that's slightly beyond the projections, essentially positioning it as a challenge while keeping the objective doable. Second, you could create an entirely new goal that works better in the current climate, allowing you to effectively pivot in response to shifting conditions.
Which option is best depends on the current state of your company. However, be open to both, as doing so could create opportunities you'd otherwise overlook.
Re-Evaluate Your Workforce Management Strategy
Having a skilled, reliable workforce is essential for any company to thrive. However, since hiring remains difficult, you may want to re-evaluate your overall hiring strategy.
Along with vetting the capabilities of existing employees to determine if they have skills that aren't tapped in their current role, explore alternative hiring options to close gaps. Contingent workers can meet a range of needs, including providing access to specialized skills for short-term projects and augmenting your workforce during peak seasons.
By remaining open to alternative forms of hiring and using a reliable system to manage your contingent workers, your odds of success rise. SimpleVMS can help make this goal a reality, ensuring your contingent workforce is managed effectively.
Looking to Further Improve Your Goals for Your Organization?
If you want to see how SimpleVMS can optimize your workforce management processes, contact us today!